Get the facts.
Losing one dog to an overheated vehicle is one too many.
It is estimated that about two dozen service dogs are killed in overheated vehicles in the U.S. each year and as temperatures continue to rise, those numbers could easily increase.¹ In addition to losing a beloved pet, the effects of losing a K9 trained animal range from financial to psychological to legal prosecution.
Ramifications for the K-9 handlers in these K-9 deaths include:
Criminal prosecution for animal abuse / animal neglect
Civil restitution up to $15,000 to replace the dog
Termination of the handler's employment. One Deputy Sheriff / K-9 handler in Texas was fired from his job
Removal of the handler from the K-9 unit
PETA (People for the Ethical Treatment of Animals) has demanded both criminal and civil punishment for the handler
Source: Police Service Dogs Killed in an Over-heated Vehicle (Updated June 2016) (Membership required to view full article).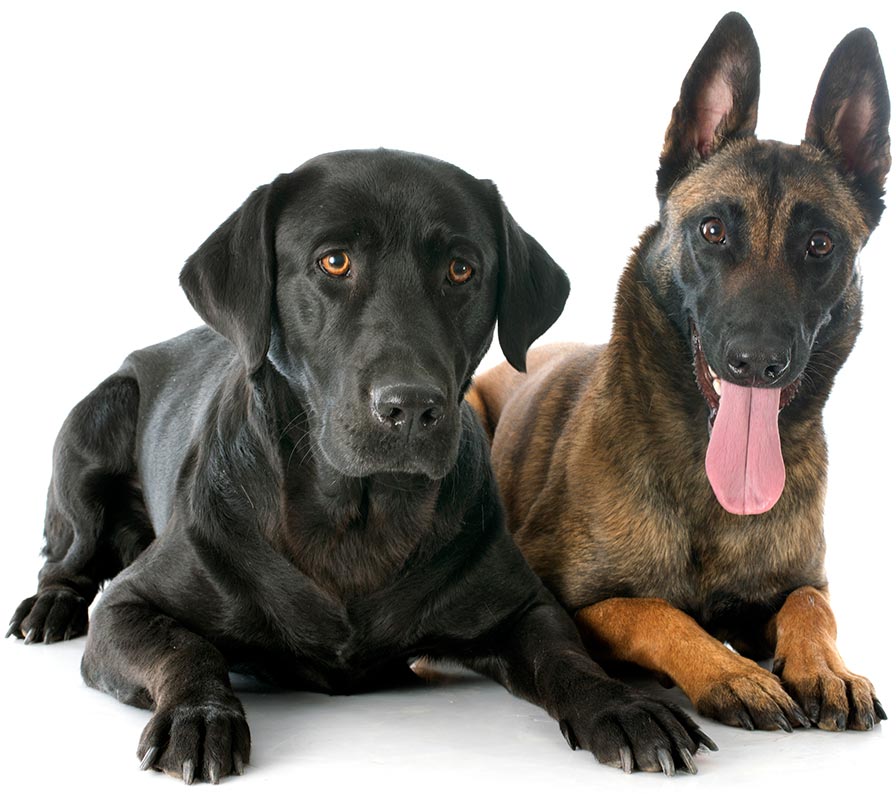 Terry Fleck, Ed.D, is a retired Deputy Sheriff II and Canine Handler who has been in law enforcement and deeply involved with police dogs for 28 years. As a police dog handler and trainer, he has worked with police dogs, patrol dogs cross-trained for search and rescue, narcotic detection, evidence recovery, cadaver recovery, avalanche recovery, and tracking/trailing. He has a passion for working with K9s and has become an expert in the field of canine legalities.
Fleck has researched the Code of Federal Regulations that gives us guidance on temperature guidelines and proper space accommodations for the dog. In addition, he has determined the minimum requirements that he feels should be standard practice for every K9 vehicle.
K-9 VEHICLE HEAT ALARM SYSTEMS:
There are several of these heat alarm systems. It is my opinion that any heat alarm system requires a minimum of six (6) components:
At least two (2) windows that automatically roll down, allowing air to enter and exit the vehicle
Multiple alerting systems, to notify the handler. Notifications can be made by a pager, cell phone, cell phone app, over the radio, etc.
Minimally, one (1) high-output fan that automatically activates to assist with the exchange of air
The system activates at approximate eighty-five (85) degrees F (climate specific to your area)
An internal system test, to insure proper operation
An electronic reminder to remove the dog(s) at the end of shift
I would estimate that most heat alarm system failures are a result of two issues:
Improper installation: The system must be installed to the manufacturer's specifications
Operator (handler) error: The handler must operate the system to manufacturer's recommendations.
Source: Police Service Dogs Killed in an Over-heated Vehicle (Updated June 2016) (Membership required to view full article).
For a K9 on the beat, the car is their office and their life depends on having a safe environment. It is not worth the risk of losing a well-trained K9 that is an investment as well as a beloved pet. As Fleck puts it, "In my opinion, our industry will lose more dogs in heated-related death, than any other preventable cause each year. Therefore, common sense would dictate that the number one priority in saving our dogs' lives is preventing heat related cause of death." ¹
Read more about Police Service Dogs Killed in an Over-heated Vehicle (Updated June 2016) (Membership required to view full article).
CANINE (K-9) ASSIGNED VEHICLES
Terry Fleck's CANINE (K-9) ASSIGNED VEHICLES article talks about the importance of K9 assigned vehicles and explains how these vehicles should be equipped with canine inserts, heat alarm systems, door popping systems, and more in order to fully protect the canine and prevent further issues.²
Read more about Canine (K-9) Assigned Vehicles (Updated June 2016), by Terry Fleck, June 2016 (Membership required to view full article).
Find out more information about Terry Fleck and Code of Federal Regulations